The easiest way to find
and book great space.
Find and book great spaces to grow
your businesses or let your hair down.
Trending Spaces
DUNDRUM TOWN CENTRE
Sandyford Road, Dundrum, Dublin
Dundrum, located in the affluent southern Dublin catchment, is anchored by House of Fraser, M&S and Penney's. Ireland's premium centre boasts internal promotional sites, large external event sites, and an annual of footfall of 18 million. Premium brands have an opportunity to reach the customers of Dundrum through pop-ups, experientials, sampling and more.
Starting From
€549 per day
ILAC SHOPPING CENTRE
Henry Street & Mary Street, Dublin 1
The ILac has a special place in the heart of Dubliners, located in the centre of Dublin's main shopping zone. Tenants include Dunnes Stores, Debenhams, TKMaxx, River Island, H&M, Starbucks and McDonalds. The centre functions not only as a prime retail destination but as a bustling walkway between Henry Street, Parnell Street and Moore Street. The ILac is the only place to sample products in the city centre.
Starting From
€500 per day
PAVILIONS SHOPPING CENTRE
Malahide Rd, Swords Demesne, Swords, Co. Dublin
Swords Pavilions is north Dublin's premier shopping centre with over 90 great shops, restaurants and cafes as well as the 11 screen cinema all under one roof. With heavyweight retailers like Penneys and Dunnes drawing footfall weekly, this busy centre is perfect for mall retailing, pop up kiosks and sampling.
Starting From
€550 per day
How does renting work?
Renting is easy. Find a space that could

host your plans, enquiry and book all in one place.
HOW DOES LISTING WORK?
1
Step One:
Search & Select
Search our growing list of spaces to find the one that suits your needs.
2
Step Two:
Plan & Pitch
Put a plan together and pitch your ideas to the landlord for approval.
3
Step Three:
Deal & Do
Secure your booking and get ready to put your plans into action.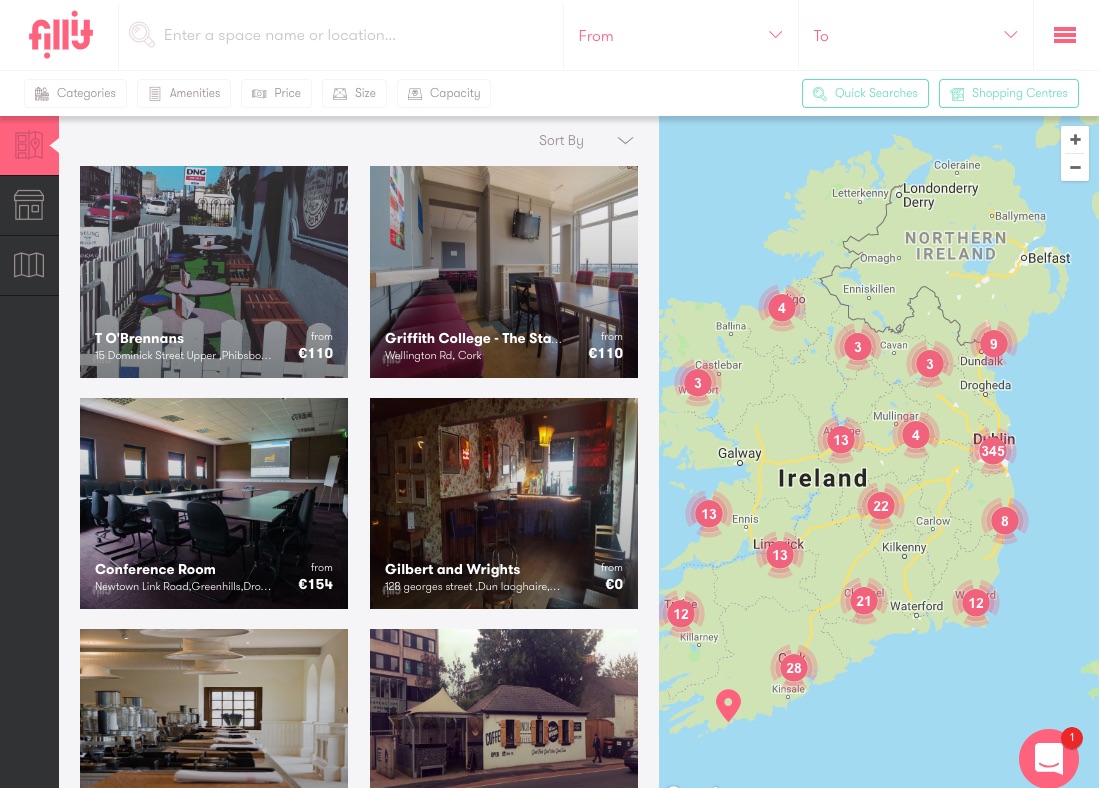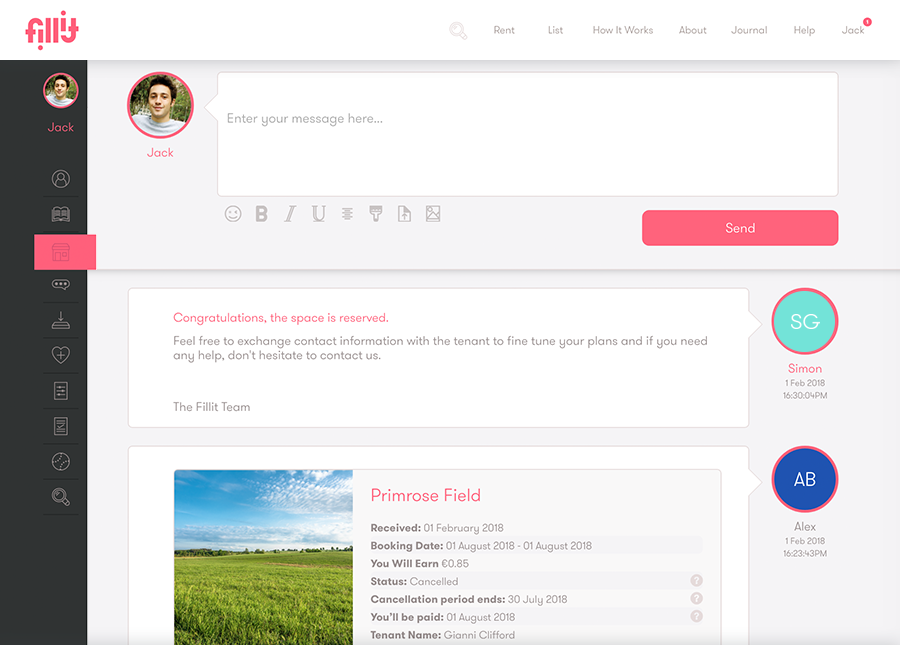 How are brands using Fillit?
Got a great space?
Get your space listed for free and start making cash in minutes.

Control all your bookings and calendar in one smart place.
What Can Fillit Do For My Space?
Join the community
Save time and search through hundreds of unique spaces now.