The easiest way to find
and book great space.
Find and book great spaces to grow
your businesses or let your hair down.
How does renting work?
Renting is easy. Find a space that could

host your plans, enquiry and book all in one place.
HOW DOES LISTING WORK?
1
Step One:
Search & Select
Search our growing list of spaces to find the one that suits your needs.
2
Step Two:
Plan & Pitch
Put a plan together and pitch your ideas to the landlord for approval.
3
Step Three:
Deal & Do
Secure your booking and get ready to put your plans into action.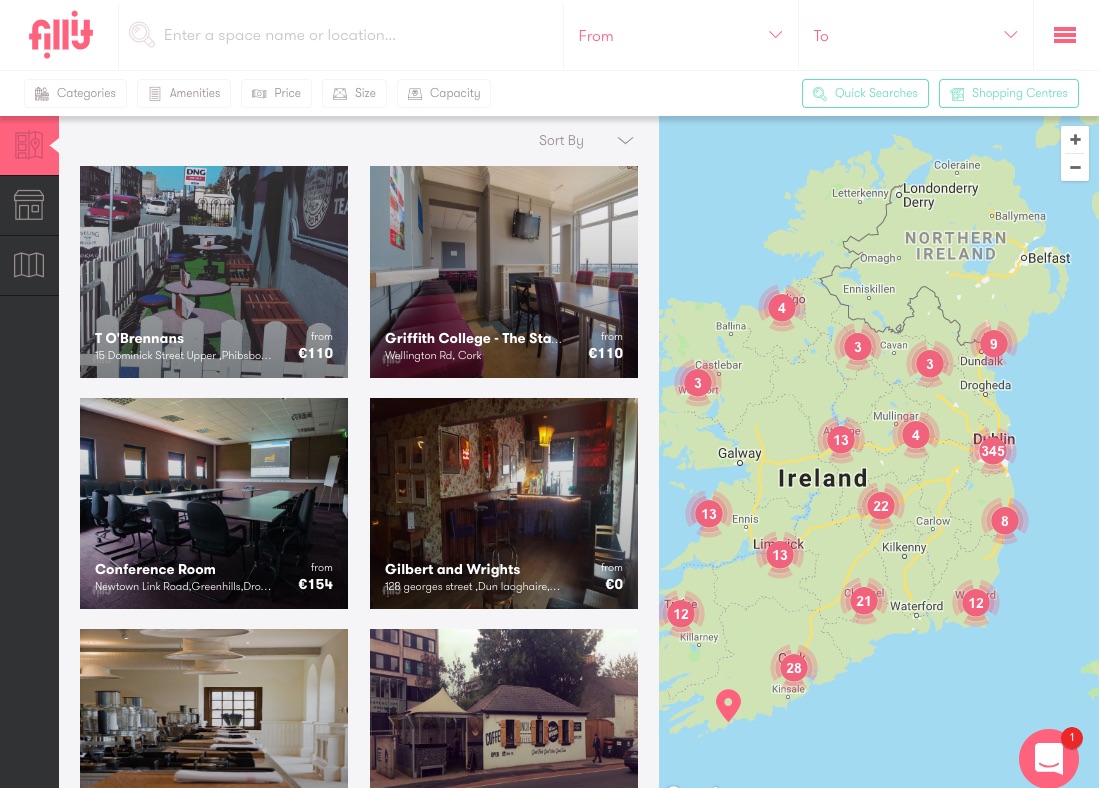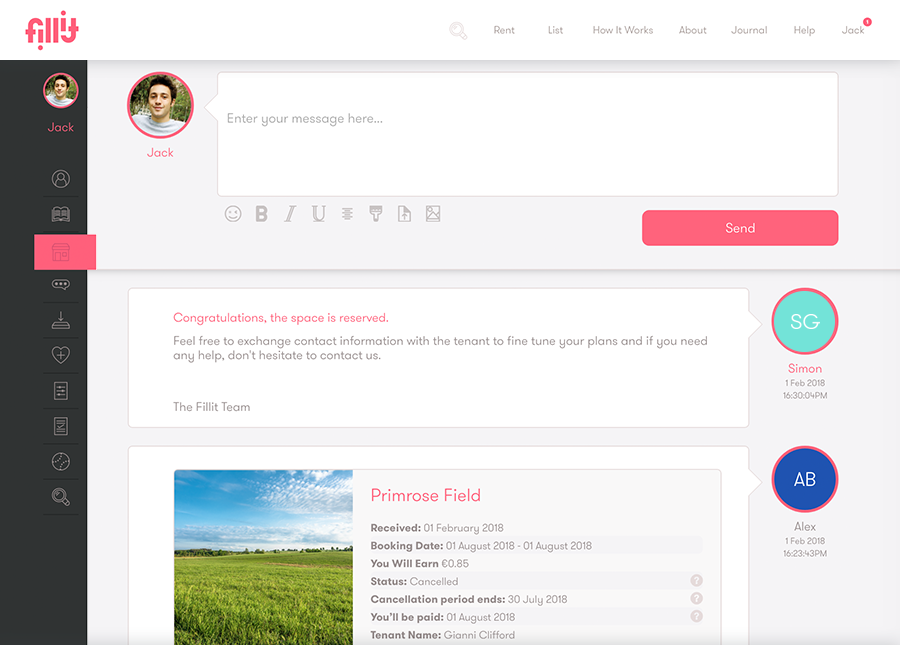 How are brands using Fillit?
Got a great space?
Get your space listed for free and start making cash in minutes.

Control all your bookings and calendar in one smart place.
What Can Fillit Do For My Space?
Join the community
Save time and search through hundreds of unique spaces now.