The easiest way to find
and book great space.
Find and book great spaces to grow
your businesses or let your hair down.
Trending Spaces
MARSHES SHOPPING CENTRE
Dundalk, Louth
Marshes offers stunning surroundings, a bright, spacious and airy environment, and draws footfall all the way from Northern Ireland to the Dublin region. Approximately 4 million customers visit the centre each year, giving tenants a captive audience to target.
Starting From
€84 per day
JERVIS SHOPPING CENTRE
Henry Street & Mary Street, Dublin
Jervis Shopping Centre is based on one of the busiest streets in the capital, and champions a vibrant and varied retail environment. With prime anchor tenants from M&S to Topshop drawing footfall daily, this is the ideal space for a pop-up kiosk or brand experiential.
Starting From
€350 per day
How does renting work?
Renting is easy. Find a space that could

host your plans, enquiry and book all in one place.
HOW DOES LISTING WORK?
1
Step One:
Search & Select
Search our growing list of spaces to find the one that suits your needs.
2
Step Two:
Plan & Pitch
Put a plan together and pitch your ideas to the landlord for approval.
3
Step Three:
Deal & Do
Secure your booking and get ready to put your plans into action.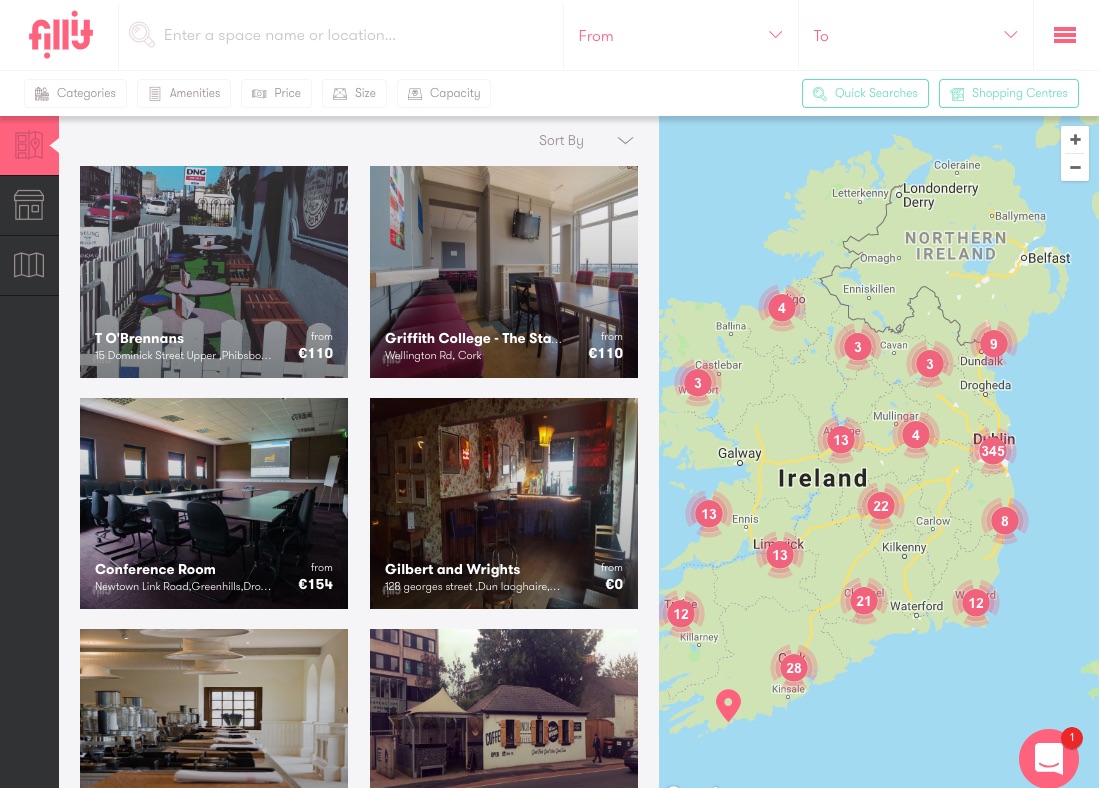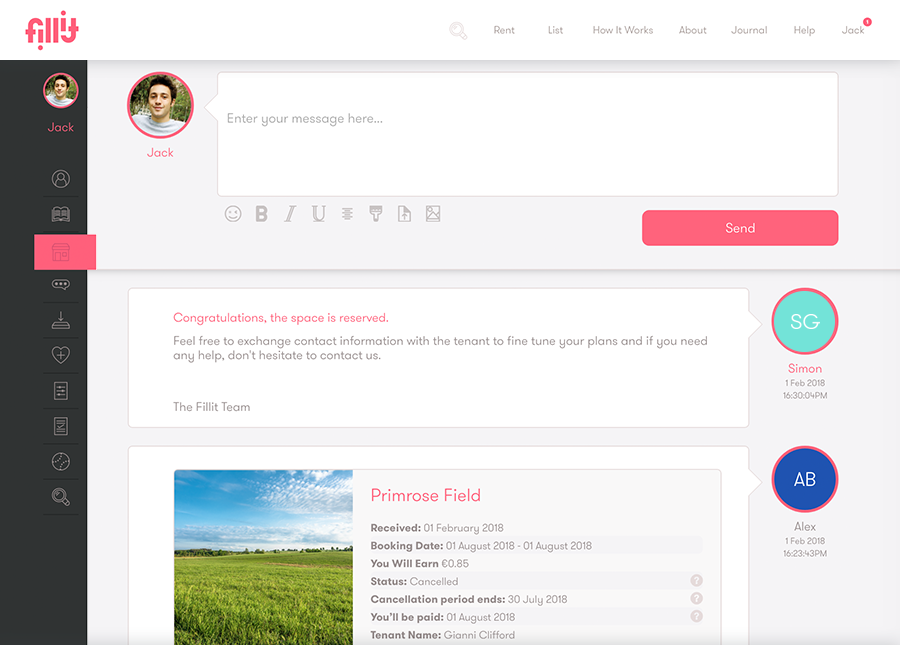 How are brands using Fillit?
Got a great space?
Get your space listed for free and start making cash in minutes.

Control all your bookings and calendar in one smart place.
What Can Fillit Do For My Space?
Join the community
Save time and search through hundreds of unique spaces now.